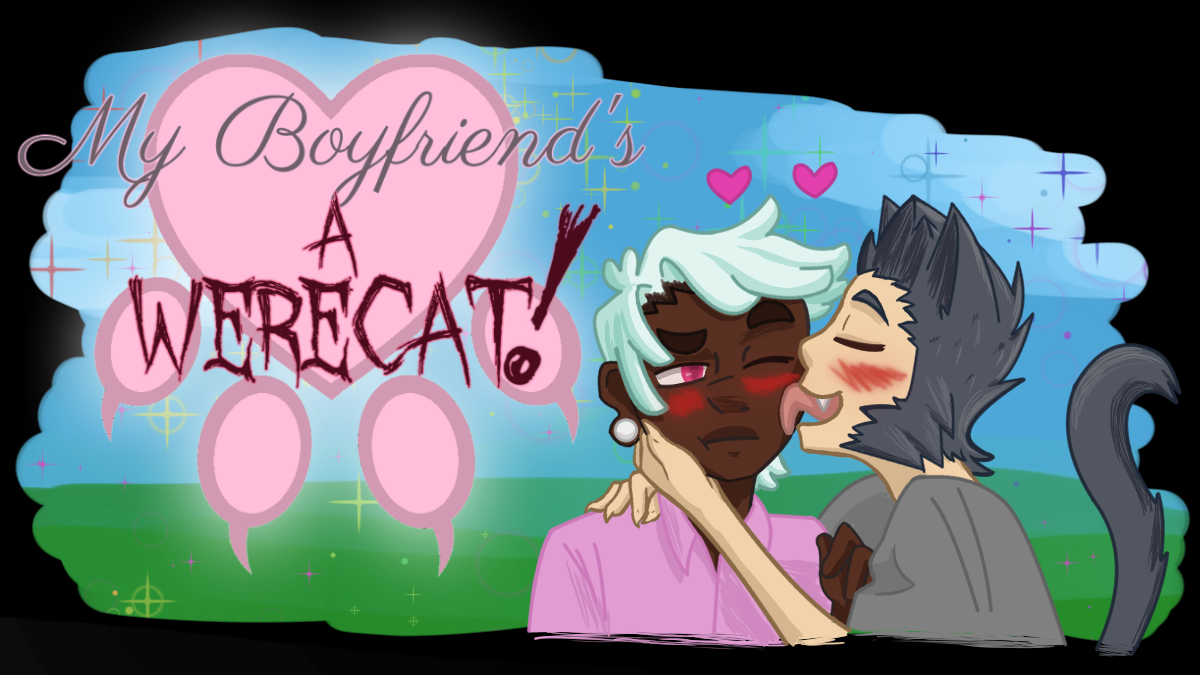 My Boyfriend's a Werecat!
My Boyfriend's a Werecat! is a transformation themed Romantic Comedy Visual Novel. Check it out if you like Cute Guys, Cute Cats, or Cute Guys turning into Cute Cats

You play as Zack Kuroneko, a 20-something college grad living out his days, day to day with his boyfriend of 3 Years, Spencer Waters. One day, however, Zack begins to notice some weird things about himself. strange wants and feelings. the sun feels so nice to lay in, and the birds look all to fun to chase. Zack has become a Werecat!
Features:
A singular story with weaving path, changing the nature and events of that story.
Over Ten Fully Illustrated Transformation Sequences
An Awesome Original Soundtrack
And Plenty of Little Secrets and Easter Eggs for you achievement hunters out there!
Like the Game? Consider supporting its continued development over on Patreon!
Install instructions
Download, open, and unzip the Zip Folder. Take the folder inside the Zip out of the Zip. Inside that folder is an Exe. File. Click that to start the game.
Download
Download
My Boyfriend's a Werecat.zip
262 MB